THE CLIMATE-SMART MANAGEMENT PLATFORM
Management made simple – trust and confidence for your forestry data
Climate-Smart
Our 5 Pillars
Increase the climate benefits of your forest with our forest management and monitoring platform that integrates all your forestry data. 
Forest Measurement & Valuation
Is your forest accurately measured? Do you want to use the most up to date technology for measuring and valuing your forest? ForestHQ makes it easy to use these new technologies and integrate them with your historical systems to greatly improve the precision. ForestHQ has a varied database of species-specific taper and growth equations. We can also implement your own equations. Treemetrics believe in making it easy for the "Boots on the Ground" to collect accurate precise data.
A simpler process so YOU can take Control and Understand the Data.
ForestHQ enable you to:
● Take ownership of your forest measurement
● Learn best practice and make it easy
● Generate different Production Zones
● Measure with your phone
● Value your forest based on the products it can produce
● Utilise the latest Satellite and or Drone Imagery
● Generate and Share Reports Easily.
Treemetrics have more than 18 years of global forest measurement experience. The uncertainty around carbon estimation can lead to issues when valuing and auditing your forest asset. Remote sensing estimates are only supported by a partial view of the forest and do not take into account local conditions such as silviculture treatments and different growth rates.
Our solution starts with detailed traceable inventory data from the ground. The solution supports the easy integration of standardised field data and it's combination with remote sensing techniques. Our 18 years' experience collecting inventory data facilitates local variations and forest models. This system provides more reliability, reduces the level of error in the estimations and facilitates the auditing process with traceable, understandable data. We want to ensure accurate calculations and your reputation is strengthened.
Are you in control of the timber harvesting in your forest? Can you accurately manage and monitor the roadside log stocks? Do the products cut best match the forest? Can you analyse the machine data? Have you a fleet of many different machine types and models working in your forest? Do you know when the cutting instruction is changed? How accurate are the measurements? How good are your predictions? Can you get the data back from the remote work environment?
ForestHQ can enable you to manage and analyse all the above and become more sustainable by enabling greater control with its data analytics. The ForestHQ HarvestSync app enables mobile connectivity for data transfer. The solution also addresses the on-the-ground problems of different log naming with different machines. Our intelligent timber harvesting solution can enable "More Wood from Fewer Trees"
Is your forest sustainably managed? Have you a management plan that documents and records the different activities such as planting, maintenance, roading, harvesting etc. Can you easily integrate all of your different data silos? Are you afraid to move away you're your old systems?
ForestHQ makes it easy to make that change to integrate all of these different data sources and activities.
ForestHQ enable you to:
● Easily create and structure your forestry database
● Allow it to sync with other data sources and systems via API's
● Import existing data eg Maps, Inventories
The difficult process and cost of forest certification makes it unattainable for many forest owners, especially for the millions of small forest owners. Treemetrics has addressed this issue by simplifying and streamlining the business process around certification with ForestHQ. We have designed a unique database structure that enables the user or country to design their own forms and standardise data entry. The solution uniquely integrates the forest locations and satellite imagery for monitoring canopy and vegetation change. This greatly reduces the cost and time involved for data entry management, 3rd party auditing and reporting to PEFC and FSC standards. The solution also syncs with Qfield for off-line data recording in the forest.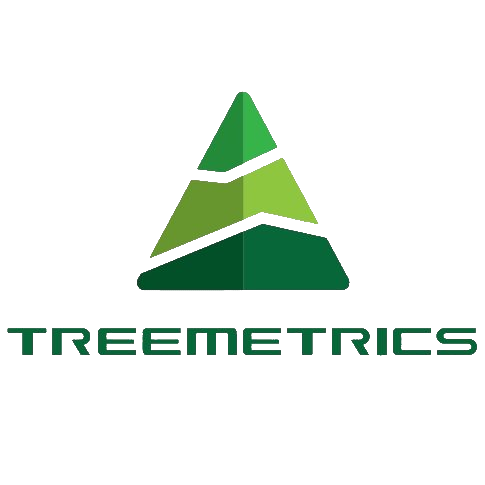 Trust and confidence
Over 18 years experience in forest measurement and data management, providing reliable data analytics and traceability.
Reduce Cost
Improve your business process with greater efficiency. Provide a more informed knowledge and value of the forest asset.
Improve Productivity
Integrated system. No need to spend time jumping between different systems. Improved communication and the removal of duplication of effort.
Get the latest technology
We are constantly investing in innovation and rapidly adopting new tested technologies. We have a strong R&D relationship with Research agencies and Universities worldwide.
Precision
We strive to constantly provide traceable precise estimations. To provide an accurate and auditable asset valuation. Thereby improving the reputation of your company.
UNPACKING THE POWER OF FOREST DATA FOR CLIMATE-SMART FOREST MANAGEMENT
Global Reach
Over 18 Years experience working across more than 40 countries gathering a vast data set of measurements for many forest types.
ForestHQ Climate-Smart Platform provides tools for sustainable adaptive forest management that protect and enhance the potential of forests to adapt and mitigate climate change while maximizing efficiency.
THE FIRST CLIMATE-SMART FOREST DATA MANAGEMENT PLATFORM
The forests of the world deserve to be managed better with the help of modern technology.
We utilise forestry data to help their sustainable management with actionable data intelligence.

Data Integrity & Verification
Treemetrics has over 18 years' experience in forest measurement and data management, providing reliable data analytics and traceability. We understand that without accurate forest measurements and information it is inherently impossible to utilise forests sustainably. Our database design allows the user unparalleled abilities to query the data right down to the tree level.
Experience & Precision
Treemetrics have worked in over 40 countries globally collecting and testing our measurement data. We have the proof behind us through peer reviewed papers to demonstrate we have unparalleled precision and accuracy. We have the experience to understand the complexities around accurate forest measurement.
Data Integration
Treemetrics understand that many of the constraints affecting good forest management and sustainable utilisation is the inherent rigid structure of traditional forestry data. It is contained within different silos and not integrated.
We have addressed this weakness and the platform is customisable to enable the standardisation and interoperability of forestry data.
We have also advanced the use of forestry data with the use of harvesting machine data as a rich data source for machine learning and validation. It enables the potential for constant learning and improvement
Forest Monitoring
Treemetrics have developed forest monitoring tools with the help of the European Space Agency (ESA). Our solution can monitor forest canopy and vegetation change with the use of satellite EO data. The system is designed to create alerts when change occurs and match that to the planned activities. This monitoring can also be assigned to regions where sensitive environmental constraints are located eg water and biodiversity.
We have also developed a "Internet of Trees" solution whereby remote sensors such as tree growth and soil / water sensors can communicate remotely back to ForestHQ for continuous analysis and comparison.
Strong Collaboration
Treemetrics have worked with the leading universities and research agencies around the world to constantly improve and verify our forest measurement capabilities. There are numerous peer reviewed papers that have independently tested our measurement data with selective felling. We are constantly investing in innovation and rapidly adopting new tested technologies that are developed with our network of research partners. We have also participated in numerous collaboration and demonstration projects with researchers and SME's.
Awards & Recognition
Treemetrics have won numerous awards since it's early days. This started with the Schweighofer Award in 2005 along with many others along the way such as the inaugural IBM Smart Planet award. The industry has also awarded the company special recognition with the Society of Irish Foresters award.
Forest Carbon MRV Requirement
The Carbon Market demands accuracy and precision. This is why we believe we have the most reliable and effective MRV service to address the challenges of the forestry carbon project developers globally.
Start Your Forest Valuation Now with ForestHQ
A simpler valuation process so you can take control.
Take ownership of your forest management.
Learn best practice.
Measure with your phone to get a forest valuation.
Monitor your forest remotely.
Reducing the cost of Forest Certification. Auditors can link in with satellite data to compare the project plan with reality. 
Treemetrics want to reduce the costs of forest certification and make it easier for forest owners to be certified. We achieve this by providing the capability to standardise data entry onto one integrated system. We remove the need for separate data recording systems and utilise satellite imagery data to support the audit process. This makes it easier for your auditor to give a guarantee that the correct procedures have been followed. The ForestHQ form builder allows forms to be easily customised to the local standard and shared between the forest owner, auditor and certifying body. The use of QField field app allows for off-line data entry at the forest level and this automatically syncs with ForestHQ.